Have you played Bombernauts? It's available on Steam and is a whole lot of fun. It's a great multiplayer game by Tyler Glaiel with art by Sven Ruthner and audio by Brandon McCartin.
For the most recent update – which adds Steam workshop support (full patch notes) – Tyler mentioned needing a hand with a banner quick, and I was in a good position to help out and was happy to help some friends in a bind.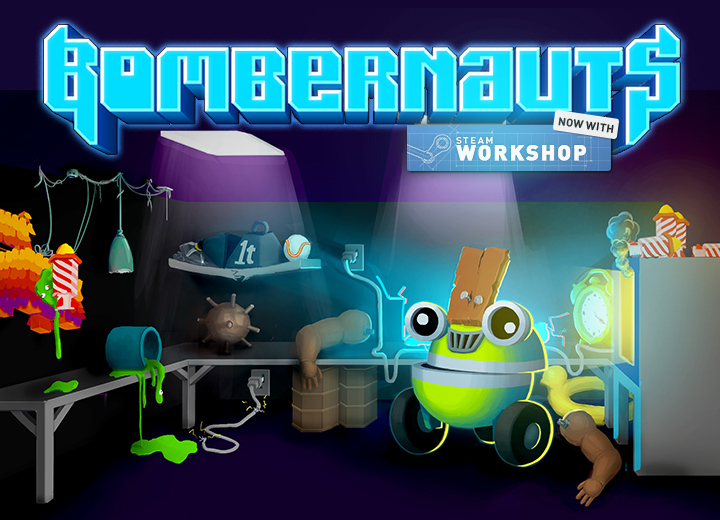 I painted the banner based on some of the power ups in the game, below is the final banner we ended up with. The other Sven painted the robot part, and I merged it into this scene and did the rest. I had a lot of fun painting this!
Check the game out, and bring some friends since it's a good game in groups :D
read more »