I have spent my spare time in the last ~year and a half or something creating a set of libraries, all the while gathering like minded developers to foster a new collective for the Haxe programming toolkit.
The most important of these is a cross platform game engine called luxe, for deploying games to Mac, Windows, Linux, Android, iOS and WebGL from the same code.
Haxe is a powerful tool for me with an important role in cross platform development and I wanted to help empower the Haxe eco system in the best way I know how - show, don't tell.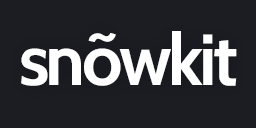 Find out more below.
read more »