The eight Narcissus update for Drifter is out!
The update is live on Steam and the Humble store.
---
Weekly releases still continue, some new sound effects, icons, and work on future stuff that doesn't land this build.
Add it to your wishlist if you haven't, review it if you're inclined and as usual, have fun!
Here's the latest update notes! You can read the announcement post in full here.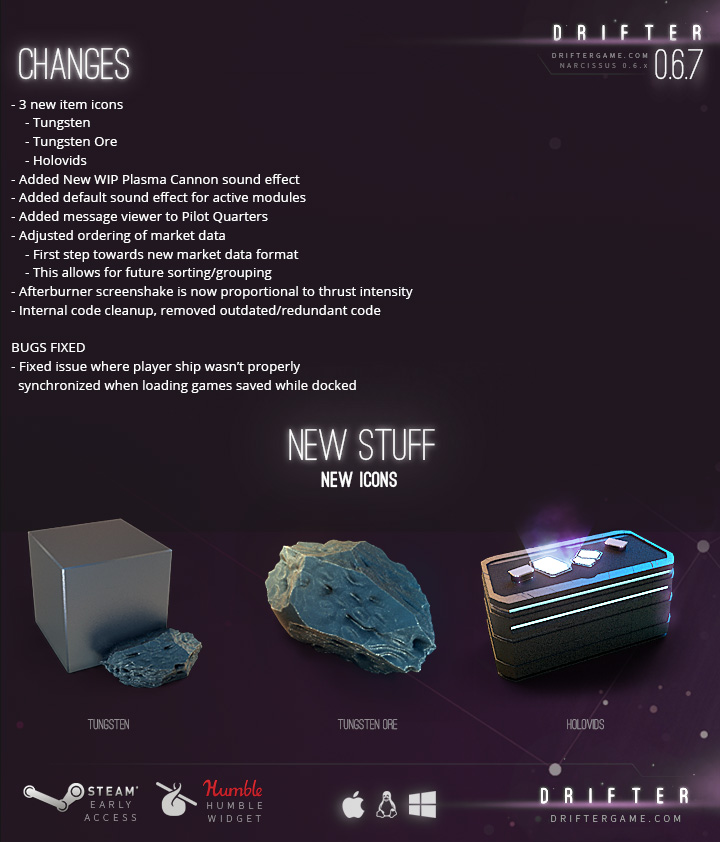 The store widgets to buy it are behind "read more", for your convenience.
---
.