The seventh Narcissus update for Drifter is out!
The update is live on Steam and the Humble store.
---
Our weekly releases continue, this week more gameplay related additions, tweaks, and fixes. I've been busy working on the last of the interiors and still, more new icons.
Grab it while it's hot, add it to your wishlist, review it if you're inclined and have fun!
Here's the latest update notes! You can read the announcement post in full here.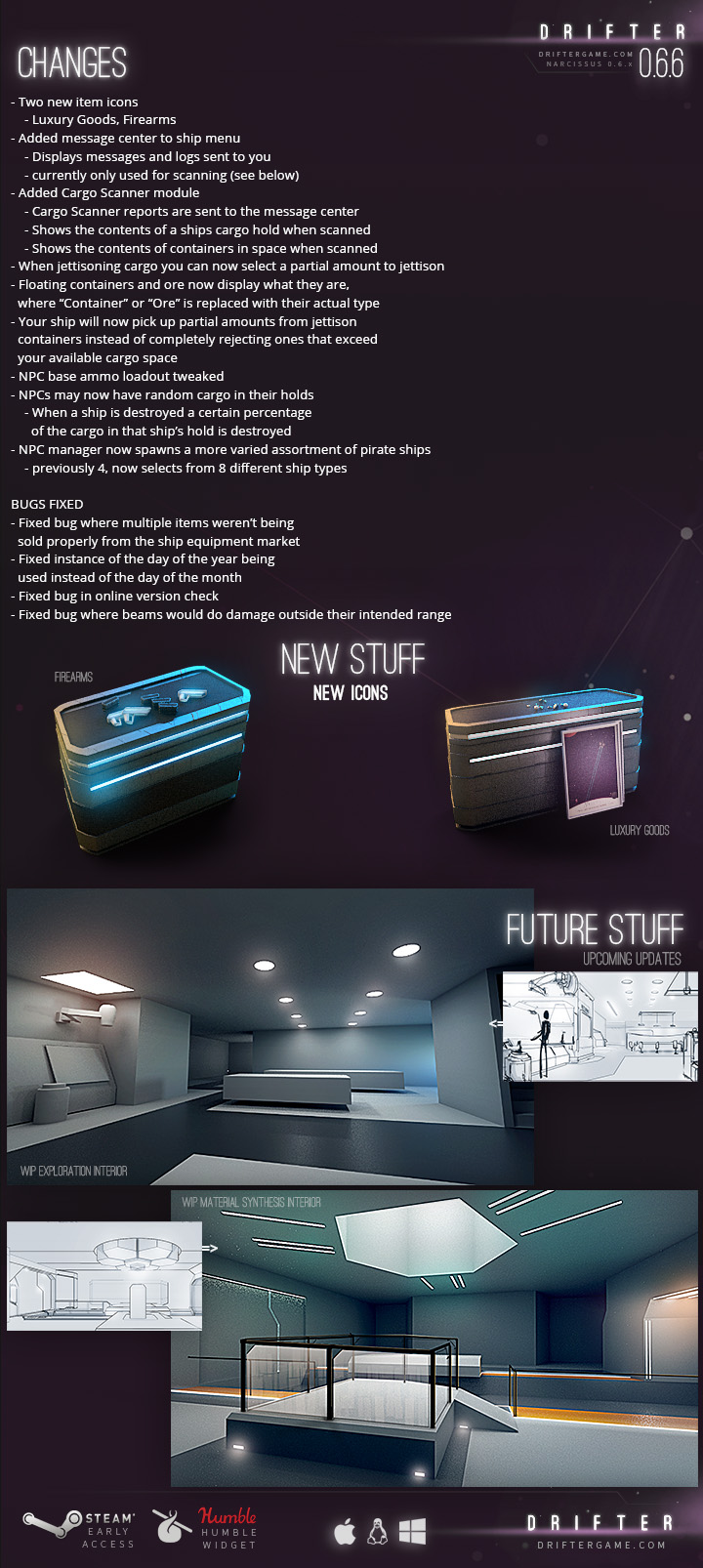 The store widgets to buy it are behind "read more", for your convenience.
---
.