The fifth Narcissus update for Drifter is out!
The update is live on Steam and the Humble store.
---
We're reworking our development process to wrap up the game, and are now doing weekly updates instead of the larger milestone based builds. The larger stuff will just be included in increments along with more frequent bug fixes, polish and content week at a time.
Here's the latest update notes! You can read the announcement post in full here.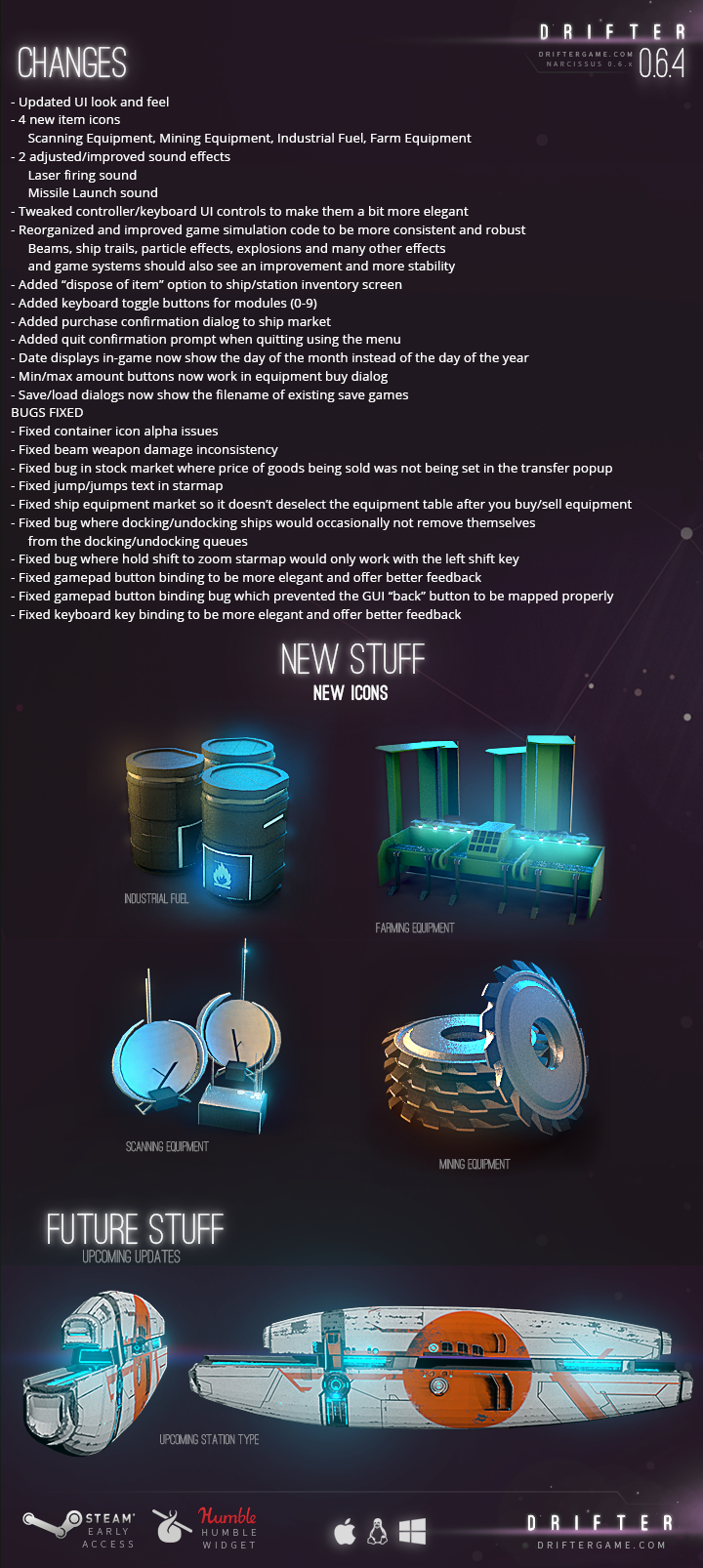 ---
.